YCCC announced Matching Gift Program for WRTC2018
Details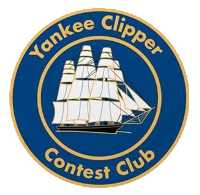 WRTC 2018 is happy to learn that the honorable Yankee Clipper Contest Club announced a matching gift program to support WRTC in Germany 2018. The matching gift will automatically be applied when individuals donate through WWROF (Paypal This email address is being protected from spambots. You need JavaScript enabled to view it.) for WRTC 2018. YCCC has allocated 1000 USD. The program runs until 28th February 2016. WRTC 2018 likes to express sincerely thanks to YCCC for the great idea and support.
Just Apply: WWQR Award 2015
Details
The WWQR award series is an opportunity for every active ham to join the WRTC community. You have to work stations from WRTC qualification regions. The award is issued on a yearly basis. We have just published an article with a step by step approach for an easy electronic application using the DARC Community Logbook (DCL). After log-in (easy with an LOTW account) you might find already enough points for the basic classes of WWQR because DCL contains QSO data from WPX and other contests. Moreover, you can import QSOs from LOTW, Clublog our your own ADIF for higher class awards. Just import your CQWW SSB Log or use that from CQWW CW to obtain a 5-Band- or 6-Band-Award.
Read the step by step guide to the WWQR Award
Go directly to the DCL Login site to apply for your WWQR Award
New Silver Sponsor: BOX73 - Knut Theurich, DG0ZB
Details
We are happy to announce that BOX73 will support the World Radiosport Team Championship in Germany. Michael, DL6MHW, presented the first Silver Sponsor plaque to Knut Theurich, DG0ZB, the CEO of BOX73 during Interadio 2015 in Hannover.