Merry Christmas and a Happy New Year 2018
Details
The WRTC 2018 Organizing Committee wishes you a Merry Christmas and a Happy New Year 2018! For those interested in our activities of 2017, feel free to download and read our review: WRTC Review 2017
Referees for WRTC 2018 Announced
Details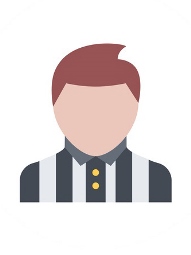 WRTC 2018 e.V., host of the 2018 World Radiosport Team Championship (WRTC) in Germany, is pleased to announce the 65 referees (63 on site and 2 alternates) that will be monitoring the competing teams during the competition July 14-15, 2018.
RigExpert is a silver sponsor of WRTC 2018
Details
The organizers of the WRTC 2018 are pleased to announce that RigExpert is supporting the Amateur Radio World Cup 2018 as a Silver Sponsor.
The antennas used at WRTC 2018 will be measured using the RigExpert Antenna Analyzer AA-35 Zoom. All antenna assembly teams will be equipped with identical antenna measuring devices. The aim is to provide the same resonant frequencies for all antennas and to clearly document the values ​​found. The AA-35 Zoom is ideal for this. The color display allows for a variety of views that indicate that RigExpert's developers are experienced radio amateurs and antenna builders. The supplied software allows the high-resolution presentation of the results, which will become part of the location documentation pack.
Special version of the RigExpert AA35 Zoom for the WRTC 2018