Teilnehmer
Team Africa - AF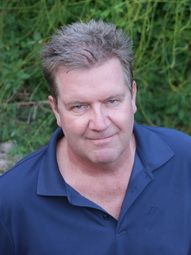 Team Leader:

Mike Stange, 5H3EE

Other callsigns:
DL4SM, 5I3A
Country:
Tanzania
Age (WRTC 2018):
53
Previous WRTC experience:
n/a
Occupation:
Engineer Information Technology
Thru my dad DL4ME I became infected by the radio in the early 1980th. Some active cw-enthusiasts were at our club in Strausberg and so I started cw-only as well. Our "boss" Tina DL5YL was a very patient teacher, when I was sweating under the training callsign for many hours. At this time I also met my teammate Arno, DL1CW the first time. With 17 years I was lucky to pass the licence exams and Y51UE went on air in 1982. Slowly I was trying SSB too, living in East-Germany ham-radio was somehow my gate to the world - thus I really wanted to talk to the people. DX and Contesting on HF has been my playground at this time, and still is.
After my military service as a full time cw-operator, I had the chance to join the Y34K/DF0HQ team during my studies in Ilmenau. I learned a lot about contesting there, but also about life... The 1990th were marked by spending much time for family and job. Thus I was not very active for a couple of years.
In my professional life I tried different approaches: Working as a network design engineer in the telecom industry, as a stock trader on the financial markets and now for many years as a technical manager in the gaming industry.
Actually the radio-fever came back in 2004. I was exploring Dar es Salaam, while my future wife by then, was busy in the office. I discovered the 5I3A club and was welcomed there, soon 5H3EE was on air. I am living for more than 10 years in Tanzania now and have build up a simple but effective contest station. I am very happy to represent Africa and Tanzania next year in this event, being home in Germany somehow. Arno is the perfect teammate, since he has been working from my shack some time ago as 5H3AP...Hi. But most important: I trust his skills as a top cw-op.
It will be my first WRTC. Honestly: I am very nervous to meet and compete with all this top class contest operators, that I had so many contacts with.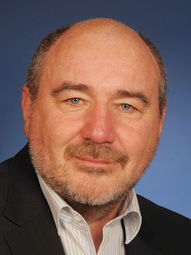 Team Mate:

Arno Polinsky, DL1CW

Other callsigns:
9G5ZZ, 5H3AP, J79ZZ, V31PA, 9H3AP, OK8EAO
Country:
Germany
Age (WRTC 2018):
61
Previous WRTC experience:
n/a
Occupation:
Engineer Information Technology
Born in 1957, I started HAM radio in 1979, right after my public service, where I learned Morse code already. At the local Club station I found my Mentor, Tina - DL5YL. She teaches me all that new things and supported me to keep CW as my favorite way of communication on air. After a short SWL period, I made my first QSO in September 1979. I got my first personal call sign in Feb. 1980, and since then I am hitting the waves by 99,95% in CW. In 1993 I got the chance to change my call into DL1CW.
In my professional life, I used to work in the Mobile Telecommunication Industry. Planning of mobile phone/data networks in many countries around the world was the main subject here. Currently I am working as a Field Project Manager in the domain of car telematics.
Since 2004, I am member of the German National Team for High Speed Telegraphy and attended ten World or IARU Region 1 HST Championships as a competitor. Over the years I was on air from almost all continents (except Oceania) and enjoying the other site of the pile-ups. Most of the time doing that in holiday style, but also have been member of bigger team expeditions.
Contesting is another focus to me. With a LP station it remains a challenge to hit the top ten ranking in major contests from Germany. I am happy that I became a long time member within the CR3L/CR3W Team in major CW contests too.
It is my first entry into the WRTC world.
>>> Team Asia AS #1 >>>
Back to overview Competing Teams