Teilnehmer
Team North America - NA #6_2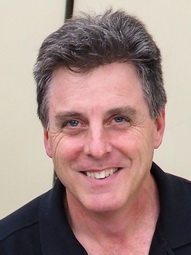 Team Leader:

Robert P. (Bob) Wolbert, K6XX

Other callsigns:
NF6A
Country:
USA
Age (WRTC 2018):
57
Previous WRTC experience:
Competitor: 2010
Organizing Committee: 1996
Occupation:
Electronics engineer
First licensed at age 12 as WN6HPF. Later callsigns were WA6HPF and N6IP. Changed to K6XX in 1996. Have also operated /KH6, /6Y5, S5/, R3/, R31A, and as 7J1AGQ/2.
Often says "life ends at 30MHz", yet is active from 1.8MHz to 1.2GHz. Most activity is on CW, but a microphone is available and is occasionally even used.
When not on the air or filling out QSL cards (bureau shipments are always several kilograms), is an electronics engineer, specializing in linear (analog) integrated circuits and is presently employed by the local radio manufacturer.
The K6XX station moved to its present location in rural Santa Cruz county in 2000. The station uses more than 40 antennas spread out over approximately 70 acres of land. Antennas are grouped by the target region of the world to take advantage of the varying slopes of the mountain-top. This allows using fixed (no rotator) monobanders positioned at the optimum height to achieve the best RF take-off angle toward the major ham-important directions. There are antenna sites with good slopes toward Japan and East/Southeast Asia, the south Pacific, Europe, the population center of North America, and South America. Additional sites have rotatable antennas for covering the remaining "holes". All antennas are fed with individual hardline runs. A matrix of coaxial relays route the desired antenna to one of the six stations. The antenna select system allows driving more than one antenna simultaneously. Six individual operating positions are inside the shack. Two of these stations set up for single-operator, two-radio contesting.
Married to Miki, and has three daughters: Sarah, Lisa, and Emily. Through bribes and extortion, this is an "all-ham family", although no one ever fights for an operating seat.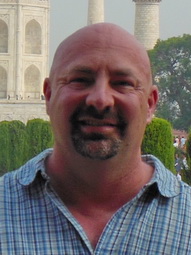 Team Mate:

Jeff Kinzli, N6GQ

Other callsigns:
YN2AA, 4K9Z, 9H3ZZ, SV5/N6GQ, SV8/N6GQ, EA8/N6GQ, etc.
Country:
USA
Age (WRTC 2018):
50
Previous WRTC experience:
n/a
Occupation:
Senior Security Advisor
I've been a ham since age 11, and been contesting since about age 12. CW is my passion, but I find myself doing SSB contests more often due to timing. Interested in many thing, brewing beer, espresso and coffee bean roasting, fast cars, working out, and of course ham radio. It is an honor to be selected as a team mate for WRTC18!
<<< Team North America NA #6_1 <<<
>>> Team North America NA #6_3 >>>
Back to overview Competing Teams