Team Asia - AS #2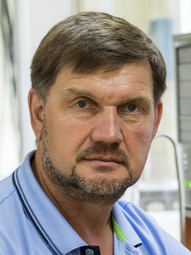 Team Leader:

Anatoly Polevik, RC9O

Other callsigns:
n/a
Country:
Russia
Age (WRTC 2018):
60
Previous WRTC experience:
Competitor: 2014
Referee: 1996
Occupation:
Chairman of the Board of the Region Invest Company
From a young age I was engaged in sports, mostly technical types. The greatest results I achieved in motorcycle racing. I participated in the national championships and international competitions. But one day I was unlucky ..... and doctors banned me from doing motocross.
But the soul demanded adrenaline. As that time I went to the club radio station during the competition. The guys sat me down for the transceiver and I felt the same tension and adrenaline rush as in motocross during a dangerous turn. Since then, I became a radio amateur, although I hardly distinguished the transistor from the resistor.
My first callsign UA9UJO I received in 1978. Later, for various reasons associated with the upgrade of the category and moving, I had to change callsigns to UW9UP, RW9UP, UA9PC and now RC9O.
I am grateful to the fate that she brought me with the one of the best operator of the country Mikhail Klokov UA9PM. He instilled in me love to be a contestman, he taught me many subtleties and technical knowledge on the development of radio engineering and the construction of antennas. For over 20 years we have been a united team and together we have created a super station on the shore of our Siberian Sea in Novosibirsk. And now he is my teammate.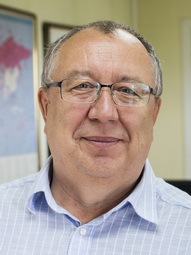 Team Mate:

Mikhail Klokov, UA9PM

Other callsigns:
RZ9UA
Country:
Russia
Age (WRTC 2018):
62
Previous WRTC experience:
Competitor: 1996, 2000, 2002, 2014
Judge: 2010
Occupation:
Communications Engineer
I have been a ham since 1970 and was first licensed as UA9LAS in 1971 at age 16. Contesting became the major hobby in my life. During 1982 - 1989 as RZ0AA I was the leader of contest club UK0AMM, UZ0AXX, RK0AXX (RW0A now). I operated in many contests as RZ9UA from 1989 - 2008. In recent years, I have been active in contests from RZ9OZO, RC9O, R9PA together with team leader Anatoly (RC9O). I am one of the operators of the Russian P3A team. I also was lucky enough to participate in the teams R3HQ, R9HQ, VP2E, P3N, CR3L, UP2L, EF8R, EB8AH. I participated as competitor in WRTC 1996, 2000, 2002, 2014 and a judge 2010.
<<< Team Asia AS #1 <<<
>>> Team Asia AS #3 >>>
Back to overview Competing Teams