Team North America - NA #6_3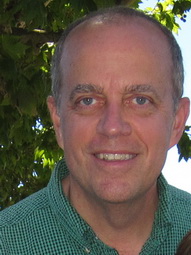 Team Leader:

Bill Conwell, K2PO

Other callsigns:
YJ0PO
Country:
USA
Age (WRTC 2018):
59
Previous WRTC experience:
n/a
Occupation:
Patent Attorney
My father and I visited a Boy Scout fundraising auction in 1970, when I was eleven, and we went home with a National NC-183B receiver (which weighed nearly as much as I did). He recalled some Morse code from his Navy days, and we were both licensed the next year - he as WN2APR and me as WN2APO. That introduction to radio led me to pursue a degree in Electrical Engineering at Georgia Tech, after which I obtained a law degree to enable work as a patent attorney. I paused my ham radio activity from 1984 - 2008, focusing attention on family and work. After 15 years with a law firm, I've worked for Digimarc Corporation since 1999, a software company specializing in digital and print steganography. XYL Kristen is unlicensed but a great supporter of the hobby (e.g., she helps me install radials); our two adult children are also understanding of this curious ham radio passion. I'm active in the Willamette Valley DX Club and the Oregon Tualatin Valley Amateur Radio Club. It's a great privilege to get to compete with many legends in the hobby at WRTC 2018. Thanks to all those who've encouraged me along the way!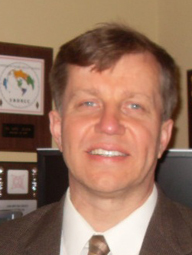 Team Mate:

Alex Tkatch, KU1CW

Other callsigns:
P40C, V31CW, JP3JFK and many .../KU1CW
Country:
USA
Age (WRTC 2018):
53
Previous WRTC experience:
Competitor 2014
Occupation:
Engineer
Alex Tkatch, KU1CW (EU1CW), was born and grew up in Minsk, Belarus. Until about age of 10 he was just like any other kid, but after Alex caught "HF fever bug" and live for Alex and people around him has changed forever. :)))
Alex has started on HF as SWL UC2-009-562, at the Minsk Polytechnic Academy Club station, traveling there on weekends and staying overnight trying to understand magic of the HF, hear and work DX.
At about 14-15 years of age learned CW, found his first small military receiver R-311, put together homemade low power transmitter with help of the UC2AA and received first call sign as UC2AHZ at the age of 16. Small homemade amplifier, numerous antennas construction and involvement in the contesting was next steps and a lot of fun!
Radio had undeniable impact on career choice - in 1982 Alex was admitted to the Belarussian State University and graduated with degree in Physics of Semiconductors.
In 1992 Alex has moved to US, staring in New York City and later settling down with family in Kansas City, MO in 1994. Another move in 2014 broad Alex to Pacific NW USA - Oregon and Washington states.
Alex has about a dozen of all-time W0 contest records and continues being seriously involved in Contesting from US and abroad. Has multiple Top Ten US and World finishes in WWCW/ WPX and others. In 2016 took first place in WWCW as P40C (SOABa).
US careers include RF design Engineer, Telecom Design Engineer and now Technology Manager with Rohde & Schwarz USA, specializing in Telecom and Satellite Navigation.
Later calls included: RC2CW, EU1CW, AA2OX, P40C, V31CW, JP3JFK, 4U1ITU, KH6, A65, KP4, BW2, BY, EA, DL, 5B, OM,9A, S5,HB9,I, HL, LA, PA, XV, YB, PJ2 /KU1CW and few others.
Alex's wife, Natasha, is a ham as well. She carries Extra Class license as KU1YL (V31YL) and has participated in few contest expeditions with Alex. Natasha's favorite locations are Caribbean and KH6 land :)
Natasha and Alex have daughter Sasha, who is a pharmacist, but unfortunately has no FCC license yet :)
Alex is very honored to be invited as a TM to WRTC2018 by the Bill, K2PO and looking forward to participate in this most notable for the HF Operator competition. There are more stories to tell, but all of that later in Germany at WRTC2018!
<<< Team North America NA #6_2 <<<
>>> Team North America NA #7 >>>
Back to overview Competing Teams