Wild Card Team #5
Additional seat for SA #2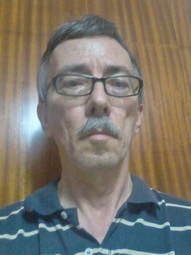 Team Leader:

Paolo Stradiotto, YV1DIG

Other callsigns:
YW1D, YW4D, YV1TO
Country:
Venezuela
Age (WRTC 2018):
58
Previous WRTC experience:
Competitor: 2010
Occupation:
IT development manager
Become SWL at age of 8, first licensed at 10. Member of 4M1A on 60's & 70's. Pj2T, YV4A and YW4M since then as multiop. Winner on ARRL, CQWW, CQWPX and other as SOSB. Hold HR and a 10BDXCC 9BWAS 8BWAZ. IOTA including YV0 activations. Former president of the Radio Club Venezolano. A-1 ARRL op member. Team leader in Russia WRTC 2010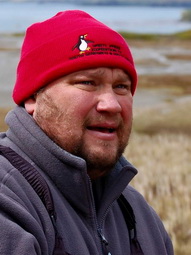 Team Mate:

Dmitry Zhikharev, RA9USU

Other callsigns:
3V6T, 3V8BB, 3V8SS, 4O3A, 4U1UN, 4U1WB, 4U60UN, 4U70UN, 4U1VIC, 5A1A, 5A5A, 5A7A, 5B/AJ2O, 5B4AJC, 6Y1LZ, 7O2A, 7O6T, AH2/N2OW, CN2AA, DU1/VK3FY, E30FB, E31A, FS/N2OW, FS5KA, JY6ZZ, K1TTT, P33W, PJ7/N2OW, RT8T, ST0R, SU8DRM, SU0ERA, TI5/N2OW, TI5W, TI9/RA9USU, TS2A, TS6A, TS9A, VP8STI, VP8SGI etc.
Country:
Russia
Age (WRTC 2018):
44
Previous WRTC experience:
Referee: 2010, 2014
Occupation:
Communication Engineer
Ham radio since 1983 (UK9UCG, later UA9UWM), then got my first license RA9USU in 1989. Usually operate from contest locations across the Globe. Some of them are build from scratch before the contest, some of them are more like an life-time projects for their owners. I like to do both. I'm crazy about operation from DX-locations and I glad that I've been involved in few major DX-peditions. Pretty much all my history is in the callsigns I ever used or hold, because I can't really imagine my life without HAM radio. Crazy HAM, crazy contester, crazy DX-peditioner. Now I work in communication business, which is very logical and much enjoyable (especially if you are in Radio since 7 years old). Visited 109 countries so far.
<<< Wild Card Team #4 <<<
>>> Wild Card Team #6 >>>
Back to overview Competing Teams