Referees for WRTC 2018 Announced
Published: 17 December 2017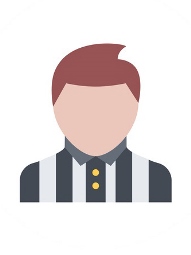 WRTC 2018 e.V., host of the 2018 World Radiosport Team Championship (WRTC) in Germany, is pleased to announce the 65 referees (63 on site and 2 alternates) that will be monitoring the competing teams during the competition July 14-15, 2018.
A referee will be on site at each of the 63 competing stations to verify compliance with the rules and make decisions on any rule questions by the teams. The referees must be top-level contesters because they must simultaneously listen to the audio from both operators for the entire 24 hours of the WRTC2018 competition.
The referee application and verification process was managed by Ulf Ehrlich, DL5AXX. There were over 130 applications received. The selection process considered many factors, including geographical areas, language skills and SO2R ability. The final selection was done by the Judging Committee of the WRTC 2018.
The Judging Committee is responsible for certifying the results of the competition. Ulf Ehrlich DL5AXX is leading the committee of Dietmar Kasper, DL3DXX, Nodir Tursoon-Zadeh, EY8MM, Randy Thompson, K5ZD, and Bernd Länger, VK2IA.
The list of all referees can be seen at http://wrtc2018.de/index.php/en/competition/referees.