Team Asia - AS #5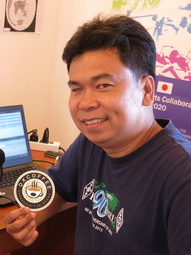 Team Leader:

Chalermpol Muangamphun, E21EIC

Other callsigns:
KY1A, XW1IC, XW0YJY, XU7ADE, E2A, E20AX, 9M2/E21EIC, 9M2CIC, 3W3IC, JH1TEQ and other
Country:
Thailand
Age (WRTC 2018):
41
Previous WRTC experience:
Competitor: 2006
Occupation:
Manager
Start ham radio in 1993. Can wk on CW and SSB. Enjoy Contesting, Dxing and pile ups. My first Ham Radio Licensed (VHF) in 1993 when I was 15 years old and upgrade to HF license in 1998. I was op from HS0AC (RAST Club station) from 1997 - 2002 in every Contests. I've learn a lot from Uncle Fred K3ZO/HS0ZAR.
In 1996 I am observer when Phil, N6ZZ (SK) and his crew are N6AA, W6XD, W6MKB, AB6BH, OH2KI and KL7Y (SK) visited Thailand for CQ WW SSB from HS1AZ (@HS0AC) during their Operated the CQ WW DX Contest all 40 zones project.
I visited James Brooks, 9V1YC one of my Ham Radio idol in Singapore in 2003 and he show me the VDO of WRTC 2002 in Finland. Three years later I got ticket for WRTC 2006 in Brazil with financial support from the YASME Foundation. I was operated from PS2T as Multi-National Multi Single (MN MS) category with Andy UU0JM (now UB7K) and 4 Brazilian hams.
I usually operate major Contest from Laos as XW1IC. I enjoy operate CW and SSB sometime RTTY. I have been DXp from XZ0A, XZ1Z, XZ1J, XZ1A, XU1A, XW1HS, E31A and A5A.
I am the founder and owner of E2A and E20AX stations in Bangkok, Thailand. I also the Secretary of Radio Amateur Society of Thailand. I looking forward to see all star Contesters in WRTC 2018.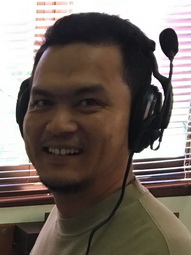 Team Mate:

Zaki Bin Din, 9M2ZAK

Other callsigns:
n/a
Country:
West Malaysia
Age (WRTC 2018):
38
Previous WRTC experience:
n/a
Occupation:
Teacher
Licensed as 9M2ZAK since 2005, my primary mode is CW. I enjoy DXing, contesting, experimenting with antennas and portable operations. My favourite HAM activities include homebrewing, chasing DX and rag-chewing. I also QRV on all WARC bands, mostly in CW. In February 2018, I passed my FCC Extra examination and assigned AG7ME as my callsign.
I am active in contesting and 9M2SDX was my first contest team which I joined back in 2010 and I have been actively involved since then. I've also joined few other contesting teams such as 9M2SM, 9M2SD, 9M2M, and HS0ZAR in many major contests. I would like to thank Mr. Fred (K3ZO), Mr. Stiq (LA7JO) and Mr. Champ (E21EIC) for the invitation to operate HS0ZAR, also to Mr. Hairie (9M2GET) for the invitation to operate 9M2SM and 9M2M.
I have also operated 9M4CJB - 9M4SJB - 9M4CJS - 9M4JIJ - 9M2MI - 9M90IARU - 9M4LHJ - 9M57MT - 9M59MJ - E20AX - 9M60MJ - 9M29SEAKL.
<<< Team Asia AS #4 <<<
>>> Team Asia AS #6 >>>
Back to overview Competing Teams