Team Asia - AS #6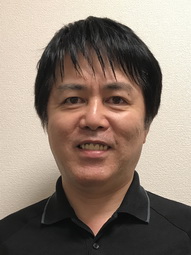 Team Leader:

Katsuhiro Kondou, JH5GHM

Other callsigns:
JH1GBZ, JE6RPM, KX3XX
Country:
Japan
Age (WRTC 2018):
52
Previous WRTC experience:
Competitor: 2014
Occupation:
IT Manager
Licensed in 1978, and enjoyed part-time contesting for a few years. After entering the institute, I was much devoted to contesting especially to DX contest. The graduation of the institute brought me to long-term ham radio suspension over twenty years. In 2010, I resumed this fantastic and exciting hobby. The operating environment and style was fairly changed and there needed so many things to be caught up with.
Fortunately, I could be a competitor in WRTC 2014, but it could have been said as almost like a practice for the next because I was at third place from the bottom for the result. There were still so many things to be improved for WRTC 2018.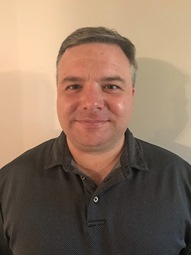 Team Mate:

Bob Raymond, WA1Z

Other callsigns:
n/a
Country:
USA
Age (WRTC 2018):
43
Previous WRTC experience:
Organizing Committee: 2014
Occupation:
Software developer
I was exposed to ham radio and contesting at a very young age thanks to my Dad, NE1I. Before getting my own license, I would often sit next to Dad and listen to the contacts he made in various contests, which helped me learn CW. I was first licensed in November 1985 and, shortly after, I entered my first contest, the 1986 Novice Roundup. Over the next several years, my Dad and I would do Multi-Single efforts in various 160 Meter contests.
In 2001, my wife Amy and I moved to Windham NH where I started building a very modest station of my own and began entering various DX contests. After sensing my passion for contesting, my neighbor, K1DG, introduced me to the KC1XX contesting team in 2004. In the following years, I had the privilege of operating alongside, as well as learning from, an extremely talent group of contesters while particiating in multi-ops from Matt's QTH. I've also had the fortune of participating in several multi-ops under the calls PJ4X and VP9I. When not traveling, I continue to enjoy doing single-ops from my home QTH, usually as a low power entry.
<<< Team Asia AS #5 <<<
>>> Team Europe EU #1 >>>
Back to overview Competing Teams