Team Europe - EU #5_1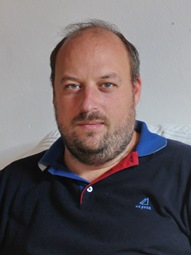 Team Leader:

Davor "Dave" Kucelin, 9A1UN

Other callsigns:
n/a
Country:
Croatia
Age (WRTC 2018):
33
Previous WRTC experience:
Competitor 2006, 2014
Occupation:
Nautical marina manager
I got in touch with ham radio almost when I was born. My dad is 9A2RD and my grandfather used to be 9A2BN. As a little kid I was always interested in what they were doing for hours and hours in that shack. My first contest was a VHF contest which I actually won at age 11. Since then I'm active in most major contests. Around 2000 we started building an HF contest station on a little hill outside our home town. We usually participate as Multi-Single, 9A1P in most contests, but have tried all multi-operator categories during the years.
In 2006 I participated in my first WRTC in Brazil, as one of the young teams, with Matteo, IZ3EYZ. It was one of my dreams come true, just being there was an incredible experience. I liked so much meeting all those guys I worked hundreds of times on the air and now adding a face to their callsign. We managed to win young teams competition and placed in the middle of the scoreboard. Missed the chance to be at WRTC in Moscow but did WRTC 2014 in Boston with my mate Hrle 9A6XX as K1G. Put in a great effort to top EU#5 qualifying region and I'm very thankful to my complete family for understanding and letting me enjoy ham radio contesting as I do.
I'm looking forward to WRTC2018 as a great opportunity to meet friends I know on the air for years and of course to compete against the best contesters in the world.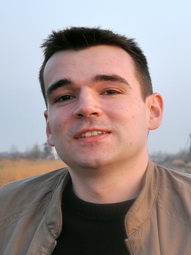 Team Mate:

Hrvoje Horvat, 9A6XX

Other callsigns:
n/a
Country:
Croatia
Age (WRTC 2018):
35
Previous WRTC experience:
Competitor: 2006, 2014
Occupation:
Business IT Consultant
My first contact with amateur radio happened in 1994 with a presentation of the local club in elementary school. Soon after that I started regular Morse code courses and in May 1995 I successfully passed my first amateur radio exam at age of 12. In 1996 I started with first HF contests and by 1998 I was active in over 50 contests from my club (operating as 9A1CHP/9A7P). In 1997 I received my first personal call – 9A6NHH. In 1999 with few other active young contesters we started WWYC (World Wide Young Contesters) group. I was a guest at WRTC 2000 to meet lot of contest friends. At same year I got the callsign 9A6XX and in 2001 I met Dave, 9A1UN. Afterwards we started building on 9A1P contest station. My previous WRTC experiences include WRTC 2006 with Fabian, DJ1YFK as PT5V and then in WRTC 2014 with Dave, 9A1UN as K1G. I hold a Master in Economics degree and am working as a consultant in business applications (SAP).
<<< Team Europe EU #4_3 <<<
>>> Team Europe EU #5_2 >>>
Back to overview Competing Teams