Team Europe - EU #5_2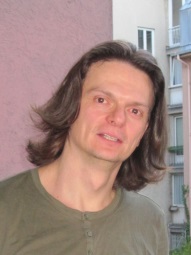 Team Leader:

Emir "Braco", E77DX

Other callsigns:
OE1EMS
Country:
Bosnia and Herzegovina
Age (WRTC 2018):
44
Previous WRTC experience:
Competitor 2014
Occupation:
Company Owner
I was born in Zagreb, Croatia 1974.
Started with Ham radio 1987 in Prijedor, Bosnia and Herzegovina, operating from Club YU4JHI/YZ4X. Get into contesting in 1998 mostly in local HF contest and VHF!
My first Single Op entry was on low power 80m in WPX SSB 1989. Joined for first time M/M YT2B team 1990 for CQ WW SSB!
Sometimes 1991/92 I got my first personal callsign 4N4JJ, but never operated with it! 1992 I moved to Austria and started to operate from OE1XTU/OE1A. in same year I got OE1EMS callsign! I was active in most major contests mostly using OE1A callsign from Technical University Vienna - OE1XTU! Sometimes in 1993 I got my T94JJ license in Bosnia and did some small activities.
I join BCC 1994 @4U1VIC for CQ WW DX CW and 1995 I was QRV from there in WPX CW as SOAB!
Since 1994 I was QRV from 9A land as 9A/OE1EMS and 9A0R from Krk Isl. IOTA EU-136 participating mostly in IOTA Contest.
1997 for years I moved my contest station in Austria in placed called Oggau, where I tried to build a binger contest station but without great success!
In 2002/2003 I started to build more serios station in 9A on Krk Isl. where we did some more activities in CQ WW DX and WPX contest in MS/M2 categories but location didn't give performance I expected. After CQ WW DX SSB 2003 I moved back to Austria for CQ WW DX CW to OE4RLC QTH. It was very promising and we decided to build new contest station there. OE4A was born! I was mostly active in SOAB categories from there and there was some attempts to compete in MS categories, but with limited space (only 2 towers) it was a compromise! Anyway some good scores where made, even WPX EU record in SOAB (ass) category! After being active in HB0 for CQ WW 160m CW 2005 contest with my friends T93M, T93Y, T94DX, T96Q and finally got T93J callsign! 2007 for CQ WW CW 160m I made my first serios activity from Bosnia together with YT4AY and YU4JR using my callsign! And already in 2008 I found new QTH and I started to build the contest station in Bosnia! OE4A was rebuild and still remain fully equipped 160-10m! We did CQ WW DX SSB and CW in 2008 M/2 as T93J. Soon after Bosnia got new pfx E7 and I finally got my E77DX callsign and soon our group apply for E7DX contest callsign ! Since that time I was QRV as E7DX in almost all big contest in MS or SOAB categories claiming many EU records and some WW wins! Parallel I did some contesting as well from OE3K (OE1DIA QTH) and some VHF contesting as OE3XUA, OE3XKW,OE3A and OE1W! Beside my OE and E7 activities I was part of
D4C Team MM 2013 CQ WW DX SSB 1st WW
4O3A Team MS 2014 CQ WW DX SSB 1st EU
9A1P Team MS 2014 CQ WW DX CW 2nd EU
D4C Team M2 2015 CQ WPX SSB 1st WW new world record
CN3A Team MM 2017 CQ WW DX SSB 1st WW
ED8X Team MS 2017 CQ WW DX CW 3rd WW
OE1W Team VHF 2014/2015/2016 IARU VHF 2nd/2nd/1st

WRTC 2014 in Boston with OE1DIA as K1N

I was QRV from many other countries!

I studied telecommunications on Technical University Vienna and in the moment running my own business in HAM Radio, selling telecommunication equipment and building towers, antennas and stations! Beside HAM Radio business i do rn 2nd one in transportation logistics for already more than 15 years!
I'm father of 2 kids, divorced and living now with my new wife Julia in Vienna!

I was as well competitor on WRTC 2014 in Boston, USA and WRTC in Germany will be my 2nd one!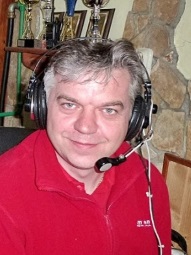 Team Mate:

Kresimir "Chris" Kovarik, 9A5K

Other callsigns:
JT5KK
Country:
Croatia
Age (WRTC 2018):
44
Previous WRTC experience:
Competitor: 2006, 2014
Occupation:
IT manager
Started hamradio contesting in 1989, creating hamradio contest logging related software, married, 2 kids
<<< Team Europe EU #5_1 <<<
>>> Team Europe EU #5_3 >>>
Back to overview Competing Teams