Team Oceania - OC #2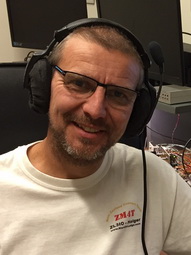 Team Leader:

Holger Hannemann, ZL3IO

Other callsigns:
DL7IO, ZL2IO, ZM4T
Country:
New Zealand
Age (WRTC 2018):
54
Previous WRTC experience:
n/a
Occupation:
Global Sales Manager
I got first licensed in 1982 as Y31IO, later Y58IO, DL7VTM and finally DL7IO. My main radio interests were always contesting & DXing. I've been to around 90 countries and operated from over 30 DXCC's. In 2009 we moved to New Zealand. Here we enjoy a different lifestyle and try to develop a competitive contest station (ZM4T). My partner in life is Birgit - ZL2YL and we have two lovely daughters Saskia (22) ZL2GQ and Xenia (17) ZL4YL. Beeing able to participate in the WRTC2018 will be the highlight my amateur radio career and I'm very excited to meet the best contesters and many of my old friends in Germany.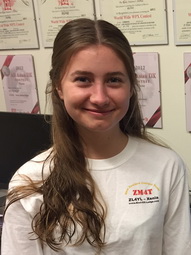 Team Mate:

Xenia Berger, ZL4YL

Other callsigns:
n/a
Country:
New Zealand
Age (WRTC 2018):
XX
Previous WRTC experience:
n/a
Occupation:
Student
I am a highschool student and will be 17 years old at the time of the WRTC 2018. I was first licensed in 2015 with the callsign ZL4YL, although I started learning CW when I was 10 years old. I grew up in a radio amateur family as both my parents, Holger - ZL3IO, Birgit - ZL2YL, and my sister, Saskia - ZL2GQ are all Radio Amateurs. My favourite thing about ham radio is contesting - mostly in CW. I am very much looking forward to participating in the WRTC and meeting the best contesters and organizers of our radio community.
<<< Team Oceania OC #1 <<<
>>> Team South America SA #1 >>>
Back to overview Competing Teams