Team South America - SA #1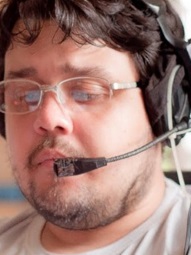 Team Leader:

Soni Endlich Leite, PY1NX

Other callsigns:
n/a
Country:
Brazil
Age (WRTC 2018):
32
Previous WRTC experience:
Competitor: 2006, 2014
Occupation:
Electrical Engineer
I was born and live in Rio de Janeiro. At 7 years old my father (PY1SL) taught me CW. The Amateur Radio regulations in Brazil only allow exams to people more than 10 years old so I had to wait. Finally I was old enough and received my first call sign PU1KDR. I started to operate exclusively on CW with locals. With the help of my best friend Alex, PY1KS, and then later PY2SEX (today also DL1NX), I've started to enter some DX and national contests. In 1998 I made my first CQ WPX CW and got second place in the world on SOSB 10 LP. At 13 years old, I made the exam for Extra Class and my call sign changed to PY1NX. Since very young, I had the opportunity to operate some great contest stations in Brazil like ZW5B, ZX5J, PS2T, and PW7T. At these stations I learned a lot about contesting and multi-operator operation. Today my operations are mostly from my little station in my apartment. I did my graduation in Electrical Engineering and masters in Electrical Energy Systems and working with hydropower. I've been present on WRTC 2006 and 2014 as competitor and this was a valuable experience. I  often participate in a Podcast with other ham radio friends to share the knowledge and experience. Amateur radio has brought me great moments, friendships, great results in contesting, and I hope it lasts for years and years.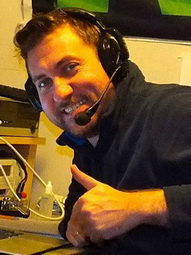 Team Mate:

Alexandre Correia, PY2SEX

Other callsigns:
PY1KS, DL1NX, CT7ANB
Country:
Brazil
Age (WRTC 2018):
43
Previous WRTC experience:
n/a
Occupation:
IT Security Analyst
I started on HAM Radio in 1996 after some years on citizen band. I immediately started to operate contest as at beginning was a way to make new DXCC countries but at same time I started to see in a different way as a real competition.I've worked hard for the classification of 2014 but unfortunately I had to stop to count points as I moved to Germany in the end of 2011 for work, then my score dropped down. I've also candidate myself to be referee but again a new job in Bayern in May 2014 makes me to drop the invitation. I love HAM Radio as well as beer, taste and brew. I work as IT Security Analyst in Netherlands now and trying to get a new call sign here as my new home.
<<< Team Oceania OC #2 <<<
>>> Team South America SA #2 >>>
Back to overview Competing Teams