Team South America - SA #2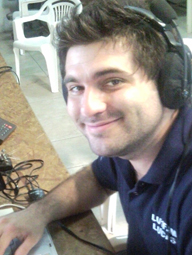 Team Leader:

Lucas Maiorov, LU1FAM

Other callsigns:
n/a
Country:
Argentina
Age (WRTC 2018):
36
Previous WRTC experience:
Competitor: 2002, 2006, 2014
Occupation:
Quality Assurance
I became a ham in August 1997. It was through Scouting (Jamboree on the Air) where I first saw a radio. Since then every year I participate in every JOTA and help Scouts to be in touch with ham radio.
The first contest I did was at LU4FM in October 1997 (Multi-Multi category). Since then I've never missed a CQ WW SSB! Passionate about DX, especially on VHF. LoTW fan! Since 2006 I started operating in the SOAB category (SO2R) where I obtained several LU records (SSB and CW) and also won the CQ WPX Triathlon in 2012. Currently I help at LU5FB (Circulo de Radioaficionados Rosario) to train new hams. I have participated in a few IOTA DXpeditions as 3G7C (ChiloÈ Island) and LU6W (Isla Escondida) and operated contests from CE3, CX, PY, PJ4, and OH. I have participated in two WRTC (Finland and Brazil).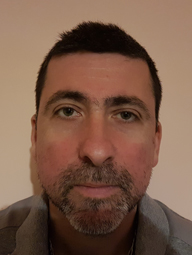 Team Mate:

Ionut Pitigoi, YO9WF

Other callsigns:
YP9W
Country:
Romania
Age (WRTC 2018):
45
Previous WRTC experience:
none
Occupation:
Trade seller
I got my first license in 1986 with callsign YO9FJW, then in 2000 I changed my callsign YO9WF. Active in all big contests, especially in mixed mode and SO2R. Also I am member of Romanian HST (High Speed Telegraphy). See you in Germany! 73
<<< Team South America SA #1 <<<
>>> Defending Champions >>>
Back to overview Competing Teams