Wild Card Team #7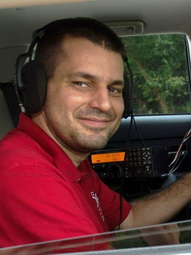 Team Leader:

Vesselin Kotarov, LZ5VK

Other callsigns:
n/a
Country:
Bulgaria
Age (WRTC 2018):
39
Previous WRTC experience:
Referee: 2014
Occupation:
Consultant
Got enlightened for the existence of HAM radio by LZ1YF in summer of 1993 and an year late got my personal callsign while operating mainly from LZ1KAU club station. Another year passed and I moved to LZ1KBB club station where I met my contesting Elmers LZ3FN and LZ4AX. These days the time was allowing us to join virtually all contests (I can remember participating in an RTTY contest with LZ3FN in the early morning on 1st of January, HI). In 2001, after few years of inactivity, was brought back to the hobby by LZ3FN and LZ4AX to foster the growing and evolving LZ9W team. Since then I have been joining various contest teams and DXpeditions in both operator and technician roles.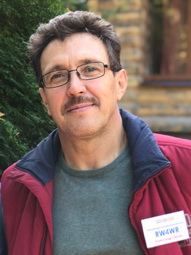 Team Mate:

Aleksandr Orlov, RW4WR

Other callsigns:
K2AWR, UA4WR
Country:
Russia
Age (WRTC 2018):
55
Previous WRTC experience:
Competitor: 2002, 2006
Referee: 2010, 2014
Occupation:
Engineer of telecommunication systems
I started being engaged in Izhevsk radioclub "Volna" - UK4WAC in 1976. I learned a Morse code and my first CW QSO was in september 1976 with UQ2GDQ and my first contests was in 1977. In 1978 I have been invited to team Izhevsk mechanical institute - UK4WAR. I have received the first license in 1980 - UA4WBV and than received new callsign RW4WR in 1986. Most of all I love contests, though in the first 10-15 years I was also fond DX-ing. I prefer to work in contests in MS category, but from time to time I working like single operator. My first best results SOABHP was in 1999 CQWW CW and CQWW SSB- RM4W (It's was records zone 16 and first SO2R with full 48 h operation). The first DX-pedition was in 1993 to Northern Siberia - R0H (Evenkia) for activation this region. We carried out preparation for WRTC-2002 on Malyj Vysotskij isl. - R1MVD and my partner was UA2FZ. I was participant WRTC-2002, 2006 and WRTC-2010, 2014 referee. In 2002 I have been invited to team P3A (Cyprus) and last 15 years operated in all big contests from Cyprus. We used the callsigns 5B4/AJ2O, 5B/RW4WR, P33W in MS category. I'm contester more than 35 years. The most important for me contests - RDXC, CQWW, CQWPX, IARU and certainly WRTC!
<<< Team Asia AS #3 <<<
>>> Team Asia AS #5 >>>
Back to overview Competing Teams